Tempe and Mala
Two of The Seven Wonders!
Tempe and Mala are litter sisters, their mother is Magombe Golden Snitch and their father is Australian Champion Skiska the Goblin King.
They were part of our 7 Wonders Litter. Tempe is Magombe Temple of Atremis and Mala is Magombe Light of Alexandria
Tempe is in the middle here, aged 8 weeks
Tempe has had multiple wins in the show ring including Baby Puppy in Show Hound Club of Vic 2016, 3rd in Puppy Class RR National Show 2017 and 2nd Puppy Bitch at Sydney Royal 2017.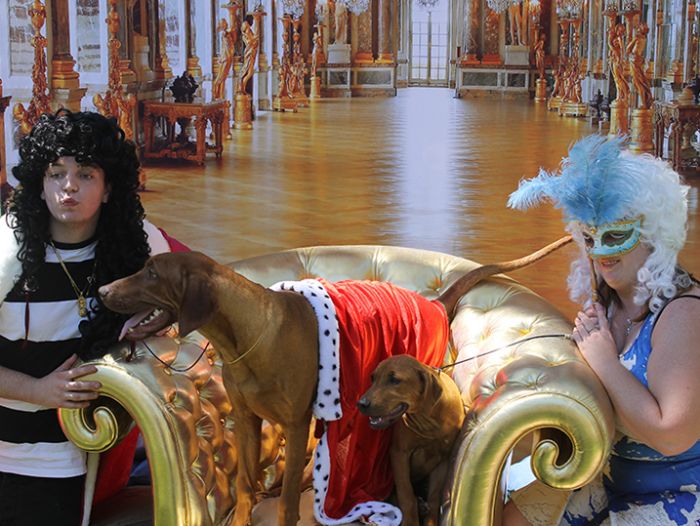 Tempe and her half sister posing in the Palace of Versaille for Paws For Art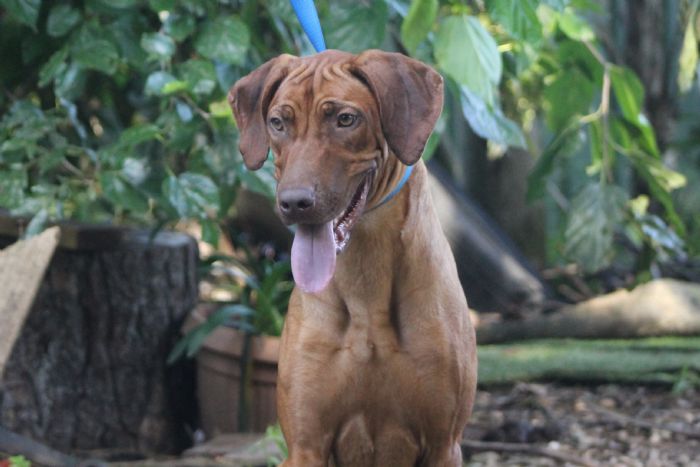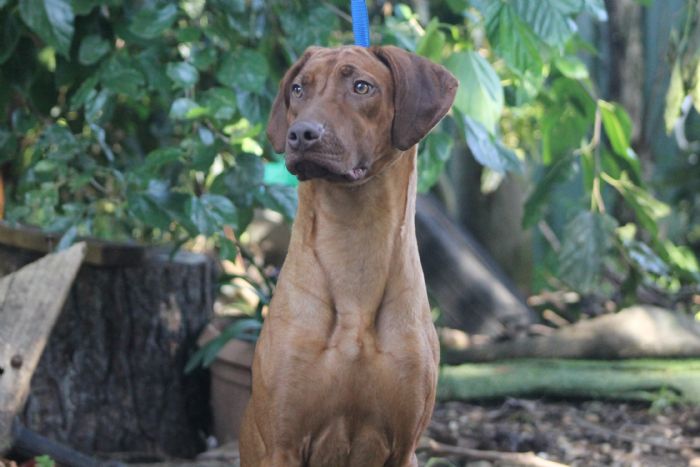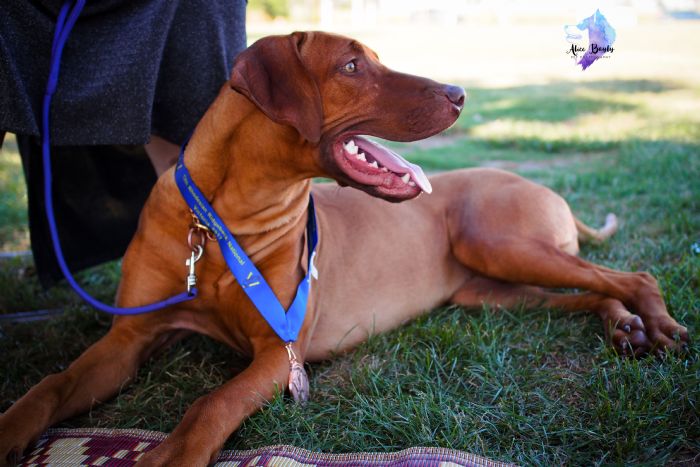 Thankyou very much to my dear friend Alice in Melbourne for this shot of Tempe and her medal after she did well at the Rhodesian Ridgeback national show. For those in Victoria, you can find Alice here
https://www.facebook.com/AliceBaylyPetPhotography/?ref=br_rs
Tempe and Mala sitting together at Sydney Royal 2017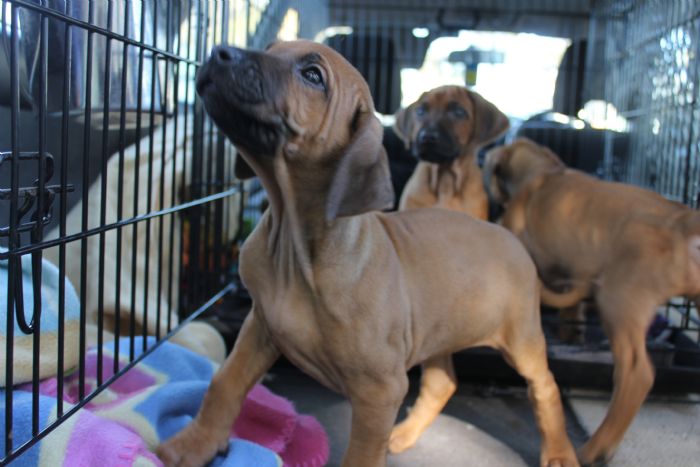 Mala aged 8 weeks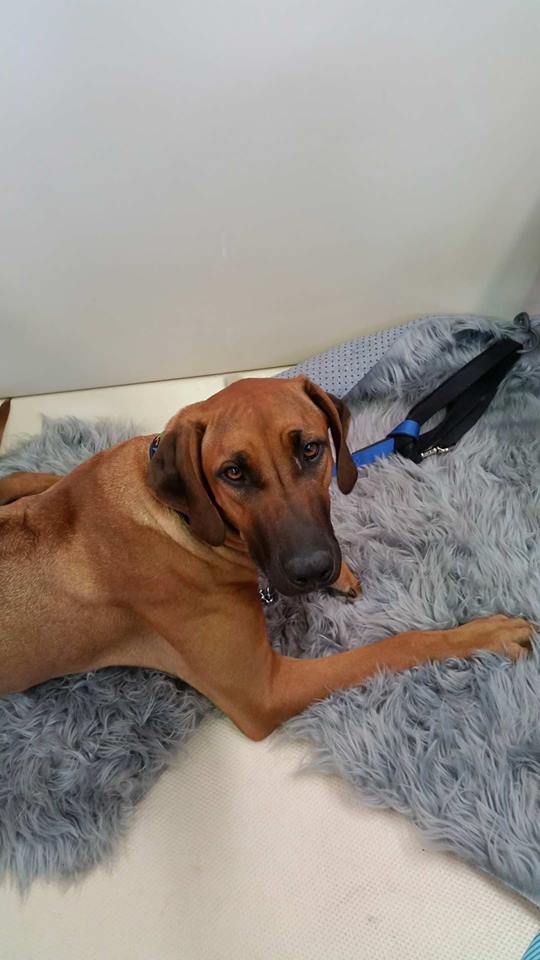 Mala being shown at the most recent national, aged 9 1/2 months
Mala is a lovely young girl who attends shows occasionally, and lives with Pete, his sons, and Chewy.