Current Litter
MAGOMBE HAVE PUPPIES AVAILABLE NOW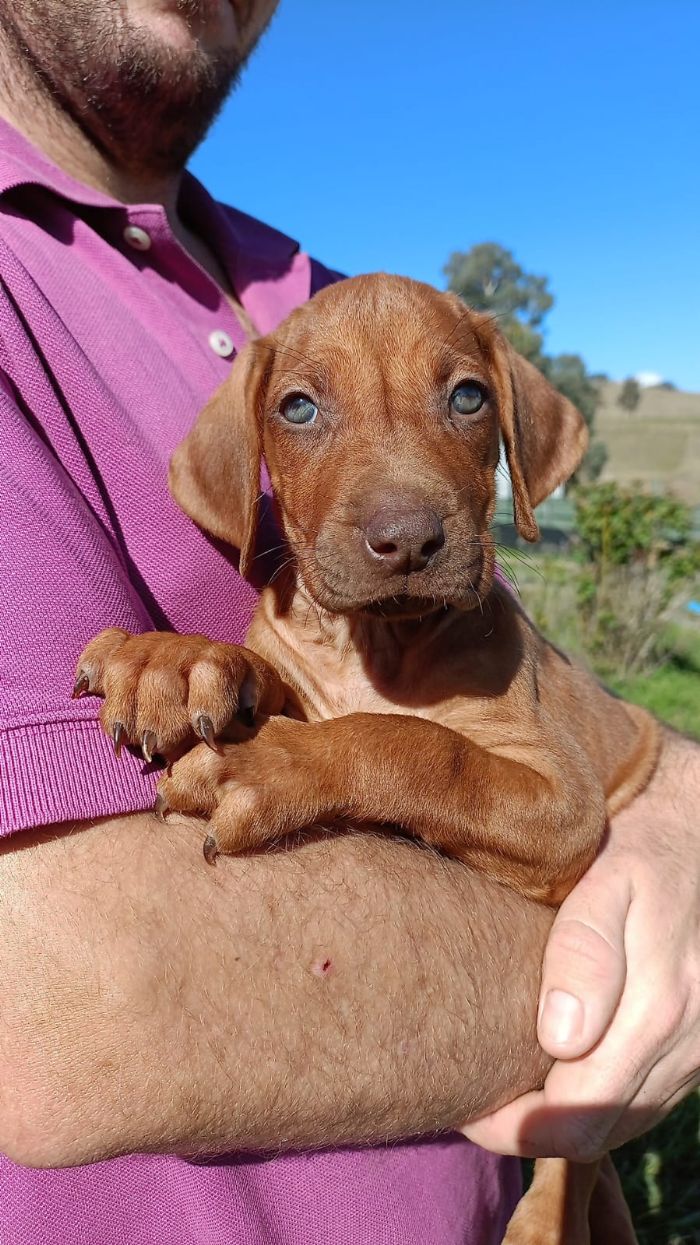 A beautiful livernose litter were born earlier this year in February.
Prices start from $2500.
Each pup has had 2 vaccinations and comes with a complete puppy pack.

All of our puppies are raised on our 25 acre property in Southern NSW half way between Sydney and Melbourne, and arrangements can be made for transport or pick up.

The pups sleep inside in front of a comfy wood-burning fireplace and enjoy running around the spacious house-yard.
All pups display the sweet and easy-going nature of dad Robbie and mum Eevee. These pups have been raised with their canine family, with parents, grandparents and great grandparents as well as the extended canine family.
All Magombe dogs and puppies have been checked for dermoid sinus by multiple people, and all pups are guarenteed as clear. All puppies are guarenteed to be clear for JME, DM and any hertiable conditions.
Magombe puppies remain a part of our family for life, and you will have breeder support and knowledge for the lifetime of your companion. This support extends even after your Magombe companion passes, with people who have bought puppies from litters 35+ years ago continuing to keep in contact - thats longer than Amelia has even been alive!

You cannot go wrong with a Magombe puppy if you are looking for your next furry family member.
If you want to see some family photos, check out Tempe's page (grandmother), Elvis's page (grandfather), Loki's page (grandfather) and Tiki's page (grandmother)
For phone and txt enquiries - 0459153767
Dogsnsw membership information:
Jan - 2100082620 - Holder of the Magombe Prefix
Amelia - 2100075309
Please feel free to contact DOGSNSW via [email protected] for verification