Current Litter
We are proud to announce the arrival of 8 beautiful babies!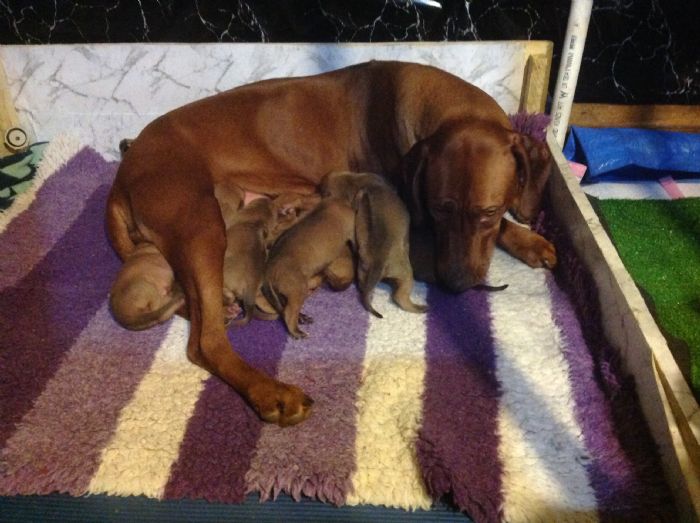 D​am : Magombe First Lady of Song (Ella)
Sire : Champion Magombe Ziggy Stardust (Ziggy)
Ella gave birth to 4 boys and 4 girls on the 13th July. One of the boys is Liver Nosed, the rest are black nosed, whilst all our beautiful girls have liver noses. All have beautiful ridges and are free from dermoid sinus.
Dogsnsw membership information:
Jan - 2100082620 - Holder of the Magombe Prefix
Amelia - 2100075309
Please feel free to contact DOGSNSW via [email protected] for verification
Contact Details
Contact us via [email protected] or the Contact Us page on this website