Current Litter
Due to the restrictions with COVID-19 we are currently not accepting enquiries from interstate. For NSW enquiries please take note that we are following the recommendations of the ANKC on how to go ahead with puppy sales. This is subject to change. To find out more please visit ANKC
Due to the COVID crisis we have also decided that in the best interests of our dogs, we will not be mating any females or planning any Litters until it is resolved. Our current pups were planned long before this unfolding situation. To do so otherwise we feel would be taking advantage of the unprecedented demand, and we feel we cannot provide the same service for our puppies without the ability to meet face to face.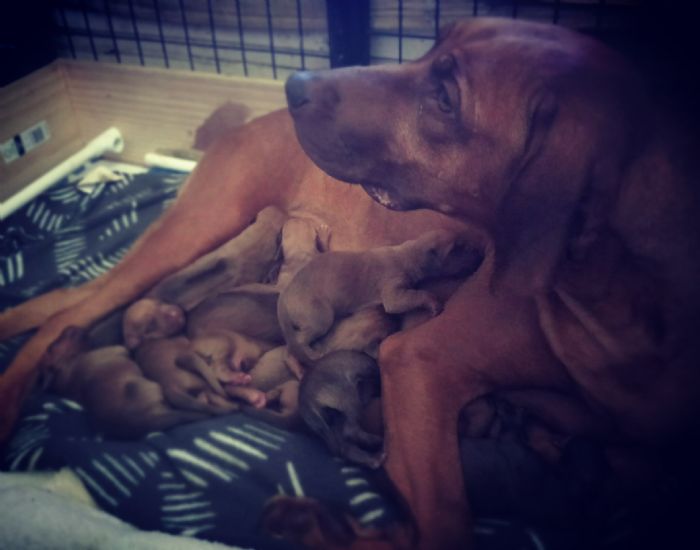 Dam: Magombe Temple of Artemis ~Tempe~
Sire: Magombe King of Rock N Roll ~Elvis~
DOB: 20/03/2020
For more information please email. Please take note that we have an unprecedented amount of enquiries at the moment and it may take some time to get back to you.
Dogsnsw membership information:
Jan - 2100082620 - Holder of the Magombe Prefix
Amelia - 2100075309
Please feel free to contact DOGSNSW via [email protected] for verification
NO PHOTOS YET. CHECK BACK SOON!